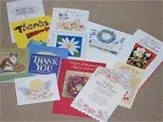 "I can wear my shoes now, My nephew says often you are the best foot doctor".

"Thanks for sharing your skills, We are extremely grateful for a job well done".

"Thanks for taking care of my patients. You make them very happy".
- Physician

"It has been a pleasure to be in your care. I've been very pleased with you and your staff".

"It was a year and a half that I went to so many different doctors, I could never get any answers. I am so thankful to you all!! My foot has never felt better"!!!
"Thank you not only for your kindness but for the wonderful way you have of making it seem your pleasure".

"I thank my God everyday that you came into our lives and for your skill that has permitted me to walk again".

"The work you do with diabetes has touched me personally, thank you again for allowing me to walk again for freedom".

"I was so nervous about my surgery, but you made me feel that everything would be okay".

"Thank you for being such a caring and compassionate doctor".

"Thanks for looking after your patient so well. I will never forget you being so smart. I will be making a talk about you at the center soon".

"I can't thank you enough for letting me follow with your patients. I learned a lot and appreciated your explanations, I will be sending many people to you".
- Wound Care Nurse

"You'll be happy to hear my wife and daughter are doing so well, We will certainly return".

"To say you are an excellent doctor will not ever be disputed by our family. My husband's wound healing is proof alone, Thank You".

"My husband and I want to thank you for treating and healing our son's foot. He is a happy guy now. Your time and kindness were appreciated". - Physician

"I have great respect for you and your expertise".

"It's really great to have a dedicated doctor like you. Thanks for fixing my foot four years ago. Now it is my good foot - strong and healthy and doesn't hurt".

"I couldn't have asked for a better experience in podiatry. You are a great professional example. I strive to eventually have the expertise and confidence you have displayed". - Student

"Your time, dedication and involvement with the residents did not go unnoticed, thank you for your commitment, I wish they were more podiatric physicians of your caliber". - Chief of Staff / Clinical Director of Podiatric Residency Program

"You are the premier podiatrist in Mid-Michigan and to an excellent job of want management in all respects". - Physician

"I have heard so many good things about you. You are well respected by the staff at the hospital and in the operating room. They appreciate the time that you spend and in your teaching abilities. Keep it up"! - Physician

"Your office and operative management are without question and I will continue to refer most of my difficult cases of foot wounds to your practice". - Physician

"Quality lectures like yours are critical in our goal to develop a strong residency program. Thank you for your contributions". - Residency director Emergency Medicine

"I just received your welcome to the office card. The most gracious thing that I have ever seen. I wish I would have thought of doing that years ago". - Dentist